Photo Booth Rental Service
Los Angeles and Ventura County
Looking for a top Photo Booth Rental company. Flashshot Photo Booths is a full service photo booth rental company with 2 types of booth styles and  different options. Photo Booths aren't just great to rent for weddings but for any other special event as well. If there is a photo booth at a wedding reception, birthday party or any event, everyone will want to jump in and take a set of fun pictures that they can take home. We offer affordable photo booth rentals in Ventura County and Los Angeles with many great and amazing options. Renting a Photo Booth will be a perfect addition to any and all events!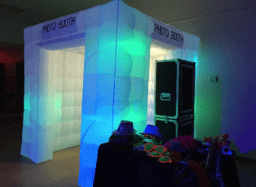 LED Enclosed Photo Booths
The LED Photo Booth Enclosure is great fun for all events and will give your party an amazing look and feel to. This gives a more private session for your guest and adds a cool, color changing background texture to brighten up every print. The enclosure is able to fit up to 10 or more people in a shot. So if you want that different look to your party and pictures, the LED enclosure is what you want!


Photo Booth Packages Include
 4 Photos Taken
Unlimited use within time purchased
Custom Text at Bottom of Photo Strip
Border Design or Colors of your Choosing
Prop Box with Hats, Boas, Glasses + more
Images Sent in Download Link after event
Attendant to Run Photo Booth
Arrive 30min before start time for set up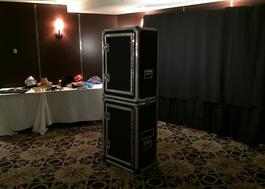 Open Photo Booths
This Open Air booth is great for house parties or smaller venues and space limitations. Your guest are able to see and even jump in to the shot for a Photo Bomb. Able to fit up to 10 people in a shot. Black, Backdrop Curtain and Curtain Stand
Photo Booth can fit in spaces from 5ft to 8ft and must be at least 6.5ft back from the curtain.
WE WILL DESIGN A CUSTOM TEMPLATE FOR YOU WITH YOUR TEXT, THEME, EVENT COLORS OR LOGO.
IF YOU WOULD LIKE TO DESIGN IT YOURSELF. CLICK HERE FOR A TUTORIAL ON HOW YOU CAN CREATE YOUR OWN TEMPLATE ON PHOTOSHOP 
---
Want To Try Creating Your Own Photo Booth Template?
If you have Photoshop, and want to try creating your own custom photo booth template, watch Ventura Photo Booth Rentals tutorial. You must have Photoshop and there is a link in the description to download the sample I used to follow along.
Or you can Download Here!
---
Photo booths are great for any special event. Photo Booth Rentals by Flashshot Photo Booths, a company you can count on!

Contact Us Today To Book Your Date